Free Resume Writing & Employment Guides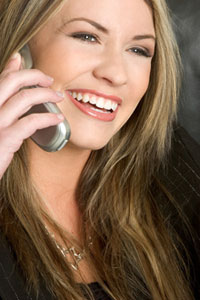 This section features free resources to help job seekers with job search, interview questions & answers as well as resume writing.

Because employment and resume guidelines vary, depending on fields & career levels, we offer specialized help for a wide selection of industries so make sure to check the section for your field in order to get the most effective information.

RESUME WRITING BASICS

If you have never written a resume before or want to know the latest resume trends, this where you should start. We are covering everything you need to write a powerful resume and accompanying cover letter. We also provide some samples that you can use as templates - make sure to not just copying them as you need to make your resume your own!



Resume Writing
You will find here, what you need to know about resume writing, in terms of format and content, plus additional info about thank you letters, professional resume services and much more.



Free Resume Samples & Templates
While you shouldn't use a resume samples as is, as each resume should be customized to your career and positions you are applying to, we offer here a vast selection of sample resumes, cover letters as well as templates, including entry-level, executive, Federal, military to civilian, health care.



Cover Letter Guide
Cover Letters are nowadays as important as resumes, which is why we offer a section dedicated to cover letters and segmented by industry such as administrative, education, engineering, executive, Federal, hospitality, IT, medical, military conversion and sales.

GOVERNMENT & MILITARY



Government Jobs & Federal Resume Writing
This section is for job seekers looking for a Federal government job. You will find information about Federal positions, answers to Federal job interview questions as well as resources to help you prepare various documents such as standard Federal resumes, KSA's, SES resumes, ECQs/PTQs and resumix.



Military Transition & Civilian Resume Writing
If you are in the military and are looking into transitioning back to civilian life, this section if for you. You will find there information about the military to civilian transition process and how to find jobs, tips to help you prepare for job interviews as well as guidelines to write military to civilian resumes and cover letters. In addition, there is even data about the veterans' preference and transitioning to the government.

POPULAR INDUSTRIES



Medical Careers & Health Care Resume Writing
There is a high demand for medical professionals and we offer here info about a wide range of health care specialties such as doctors, pharmacists, etc … Of course this includes how to write your resume specifically for any of these positions.



Nursing Jobs & Resume Writing
Nursing jobs are so popular and varied that we have created a specific section just for this. Whether you are a RN, CAN, LPN, travel nurse, etc … you will learn here how to get the job you want and prepare your resume for your nursing specialty.



Engineering Careers & Resume Writing
This is another popular field with lots of specialties so you will find general information about engineering jobs as well as specific sections for mechanical, aerospace, software engineers & more … including a guide to help you prepare an effective resume.



IT Careers & Resume Writing
We cover here everything from IT institutes, to job search, resume preparation and cover letters. Also there are segments focusing on Informational Technology fields such as project managers, software engineers, webmasters, etc …



Finance Careers & Resume Writing
This part focuses on financial careers, from how to find a job to writing a great finance resume and preparing for an interview, including specific segments about stock brokers, insurance professionals, etc …



Hospitality Jobs & Resumes
Hospitality jobs are fun, varied and popular, which is why we offer specialized sections for hotel, restaurant, cruise, casino and bartending jobs, among others. You will learn where to find those jobs, how to write a resume for your specialty, etc …



Education Jobs & Resumes
This is a pretty vast section that includes both teaching, college student and graduate jobs. Students and teachers will find here information about resumes, CV's, job interview, etc …

POPULAR JOBS



Executive Careers & Resume Writing
All the information you need to have a successful executive career from looking for a job to writing outstanding resumes, cover letters and preparing for interviews; also includes specific sections for CEO's and CFO's.



Management Careers & Resume Writing
Because managers can be found in every field, this section is segmented by specialty as managers' duties vary widely depending on the industry. So, in addition to resume guidelines and job search tips, you will find specific info about health care, hospitality, IT, sales, and property management positions.



Administrative Employment & Resumes
Because the administrative field includes a large variety of positions, we offer here data about job search, resumes, plus a focus on secretaries, receptionists, data entry, etc …



Sales Careers & Resumes
What you need to know if you want to get into a sales career, from looking for a job to preparing your resume, cover letter and interviews.