Federal Resume Writing Service
Professional Preparation by Certified Writers 100% Guaranteed!

UPDATE: The recent Federal hiring reform having made things even more confusing as to whether KSA's are required or not, we have decided to make things easier for you by including KSA's for Free with every Federal resume. So, if you are not sure if you need KSA's or not, don't worry: you will now be covered either way!
What is a Federal Resume?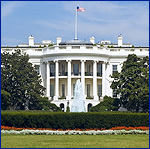 Since the elimination of the complicated Federal application, Federal resumes have become the document of choice to land a Federal job. Usually accompanied by KSA's, they have become so determinant in the Government hiring process that they sometime have more weight than interviews in the eyes of recruiters.
It would be however a grave mistake to think that you can use your standard resume to apply for Federal positions. Not only is the format different in terms of structure, length and content, but it must include all the information required by a job announcement — not following these guidelines will irremediably get you eliminated.
It is also primordial to include specific keywords, as government recruiters use Resumix, a software that scans the resumes that will actually be seen by a recruiter. Once it made the cut through Resumix, your document will be rated according to Federal Qualification Standards. It is therefore imperative to customized your application to the job announcement as, contrary to most civilian companies, the Federal Government is very strict in terms of candidates closely matching qualifications.
Why a Professional Writer should Write your Resume
Because Federal resumes are so specific, preparing them yourself will require several hours of fastidious homework, with the risk of not delivering a satisfactory document being high, which would disqualify you.
With years of experience, familiarity with the latest Government guidelines and the right certification, a professional Federal writer will not only make this task easy handling your Federal resume writing, but also customize your resume to the job announcement. In addition, your writer can prepare the accompanying KSA's, which will assure that both documents are perfectly matching the job announcements.
Order Now & Save Instantly $99
Why We Should Write Your Government Resume

Our Professional Government Resume Writers are specialized in Federal Resumes, KSA's and Government applications: Not only have they followed a specialized training on how to prepare Federal resumes and KSA's but they are fully familiar with the government hiring process so that your documents will comply with the vacancy announcement's requirements.


Our Professional Writers have more than 30 years of experience


Our Professional Federal Resume Writers are certified through PARW, CPRW or NARW


Our service has a 93% success rate


Our Professional service has a track record of helping more than 11,000


applicants get new jobs


See for yourself what our customers have to say: check out our success stories

In addition, your writer will assure that your resume document is grammatically correct and will include all the Federal buzzwords that hiring managers are looking for.
Testimonials
Here are a couple of the latest testimonials we received (click here for more testimonials):
"Thanks to your superbly written resume and KSA, I got the vacancy. "
S.
"Yes, your company's expertise in resume writing allowed me to obtain the job I applied for. Furthermore, I was able to obtain a rating of GS-13 step-3 due to contents listed in the resume. I sincerly appreciate the level of professionalism and expertise your company provided, it was certainly worth every penny I spent for your service. I will definetely recommend you to others in the future!"
J.
"I received a call for an interview within days of sending my resume. I was offered a job one week later to make over 40% more in salary than my old job. I accepted it right away and started on November 5th. I have referred about 10 people to your service."
C.
"I am very pleased to report that I was offered and accepted for a position with the National Park System within a month of using my new resume. Thank you very much to you and your team for your prompt responses to my questions and throughout the entire process. It was definitely worth the investment."
Kent
" I will start a Federal job. I was hired directly and within two months--rapid speed for the government. Thank you so much for helping me with my resume. I believe that it really did make a difference. "
C.H.
"I just received an email to set up a interview for Thursday and I also receive another showing my rating which was very good. They also stated that my resume cause their eye. "
L.K.
How Does It Work?
Step 1: Order our services & pay
Order Online: It's fast and easy! It takes less than 2 minutes to sign up and get started.
Step 2: Send in your resume information & job history
You can email us your information or use our online resume wizard to send us your information.

Get your own professional writer


You will be assigned your own professional writer with whom you will be in constant


communication through a desktop that we specifically set up for you. Our customer


service will also be available to help you, over the phone, by e-mail or through the desktop.


Your writer can tailor your resume to a specific job ad according to


Federal qualification standards.


If you need KSA's, we strongly recommend ordering our Federal KSA Resume Writing Package


so that both your Resume & KSA perfectly match the Federal job announcement.
Turn Around Time
Turn over time is 3 to 5 business days but a 12-business-hour rush order is available for an additional $69.95, if you need your resume sooner: Federal resumes and KSA's being such complex documents, you should make sure that you have at least 5 business days left to get your resume ready before the deadline (business days are Monday to Friday). However, if you need your documents very fast, ordering a rush is easy: just place the order for your resume online. You will then get access to our online resume desktop through which you can contact customer service to get your 12-hour rush.
Step 3: Approve your new resume
Once your package is ready, we will email it to you for approval. Your writer might contact you for additional information if needed and will be happy to make any changes at your request.
Why You Can Order Our Services In Confidence

Our Guarantee


We guarantee your resume to comply 100% with all requirements and details set forth by the


Federal Government. If, for any reason, your resume is not accepted by any area of the Federal


Government, based on compliance, we will rewrite it for Free.

Your Order is Safe


We are registered with the Better Business Bureau and the US Chamber of Commerce


Our Order pages are fully secure


Our server security is certified by Geotrust
Get 4 Bonuses including Free KSA's, Cover Letter & Thank-You Letter
Here are the 4 bonuses you will get when you place your order online:
>> Bonus #1: Up to 5 Free KSA's - a $129.95 value
>> Bonus #2: Free professionally written Cover Letter - a $37 value
>> Bonus #3: Free Microsoft Word & Web text formatting - a $37 value
>> Bonus #4: Free custom written Thank You Letter - a $37 value
WEEKLY SPECIAL
Save $99 & Get 2 Free Additional Bonuses!

You can save $99 (25% Off!) right now and get a professionally written Federal resume for only $295.95, when you order online. Not a lot of money considering that some of our competitors charge $395 for the same service. But Wait, that's not all: ORDER ONLINE & Get these Great Bonuses:

>> Bonus #5: For a limited time, as a special bonus, we are giving away our exclusive Federal Application Process guide (a $49 value) to customers who order online. This ebook will help you go through all the steps to get a Federal job, from choosing a vacancy announcement to the documents you need, etc ... This ebook is not available anywhere else and will be on sale pretty soon ... so make sure to take advantage of this offer while it lasts ...



>> Bonus #6: We are giving away this week our exclusive Job Search Success guide (a $39 value) to customers who order online. Loaded with great information and tips from career professionals, this e-book will help you create and implement a winning 5-step job search plan.


... This Offer ends on THURSDAY ... so Act Fast ...



" there are only "