Professional SES Resume Writing
Certified SES Resume Service — 100% Guaranteed!

What is a SES Resume?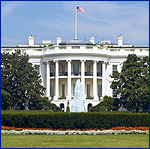 The law requires that the executive qualifications of each new career appointee to the Senior Executive Service (SES) be certified by an independent Qualifications Review Board based on criteria established by the Office of Personnel Management. We make sure that your qualifications are clearly communicated in an easy-to-grasp manner that makes it simple for the board to Identify you as a qualified candidate.
The Federal Government needs executives and managers who can lead and motivate people. They need people who are results-driven and possess expert business sense. Convincing a Federal Review Board that you are "the one" is not an easy job. Experience in the procedures and a working knowledge of Federal government Resume requirements and accomplished craftsmanship in authoring the SES resume and the ECQ / PTQ questions (that are a big part of your application) are needed in order for you to succeed.
Your SES Resume must describe, in detailed form, exactly how your professional experience fits into the SES requirements.Your ECQ's and SES resume must be far superior to your competitors' for you to be invited for an interview in the Senior Executive Service.
Why a Professional writer should write your SES Resume
It is essential that your SES Resume and its supplemental documents (ECQ's and PTQ's) are accurate, detailed and produce the results you are after. Your success in applying for SES positions or SES Career Development Programs is determined by the effectiveness of these documents. As one of our SES clients you are assigned VIP status. You will experience service on a professional level characterized by attentiveness and superlative handling. We work as a team with you to make sure your SES documents are produced with your success as the only goal.
No one does this better than our highly qualified writers. They are highly trained, experienced and Certified SES Resume Specialists, with proven track records.
Why We Should Write Your Federal SES Resume
Effectiveness and Results. Those are the hallmarks of our Professional SES Resume Writing services.
We specialize in SES Resumes and supplemental documents, ECQ's and PTQ's, needed for scientific, technical, financial, healthcare, education and administrative leadership positions within the Federal Government. In fact we guarantee the effectiveness and results of our SES Resume Writing Sevices.

Our Professional Resume Writers are specialized in SES Resumes, ECQ's, PTQ's, MTQ's and Federal Government applications


Our Professional Resume Writers are certified through PARW, CPRW or NARW


Our Professional Resume Writers have more than 30 years of experience


Our Professional Resume service has a 93% success rate


Our Professional Resume service has a track record of helping more than 11,000 applicants get new jobs


See for yourself what our customers have to say: check out our success stories
Testimonials
Here are a couple of the latest testimonials we received (click here for more testimonials):
"I was appointed to the Senior Executive Service.
I just wanted to let you all know that I could not have done it without your outstanding support. After I turned in my package, while most of my colleagues had to do multiple revisions of their packages, my revisions were minimal and none were required by OPM in my final package. Because of the work you help me do on the front end of this process, my work during my agency review and OPM's review was relatively painless. Thank you again!"
G.N
"I know it's been months but the process of my application was finially completed a few weeks ago (it took almost 4 months). I did get an interview and the feedback I received on my written packege was wonderful. However, I finished second in the selection and your service played a great part in my selection. I have recommended you to other potential candidates.
Q. H.
"I am sooooo pleased with the work you did! I tried to to this following the SES guide provided by OPM and really never even came close to what you accomplished!"
C.
"Thanks for making this the best experience. There are so many online companies out there that say they can do it. You got my resume done and it was top of the line."
W.L.
"Thank you again for all your work. I could have worked on my resume for weeks and the end result wouldn't have been half as good! I am impressed with the end result and the high quality of customer service from beginning to end. I will definetely be recommending your company!."
S.H.
How Does It Work?
Step 1: Order our services & pay
It's easy and it's fast! It takes less than 2 minutes to sign up and get started.
Step 2: Get a Personal Call
You will get a call to welcome you to our service and guide you through the process.
Step 3: Send in your resume information & job history
You can email us your information or use our online resume wizard to send us your information.
Get your own professional resume writer
You will be assigned your own professional resume writer with whom you will be in constant communication through a resume desktop that we specifically set up for you. Our customer service will also be available to help you, over the phone, by e-mail or through the desktop.
Turn Around Time
Turn over time is 3 to 5 business days but a 12-business-hour rush order is available for an additional $69.95, if you need your resume sooner: SES resumes being such complex documents, you should make sure that you have at least 5 business days left to get your resume ready before the deadline (business days are Monday to Friday). However, if you need your documents very fast, ordering a rush is easy: just place the order for your resume online. You will then get access to our online resume desktop through which you can contact customer service to get your 12-hour rush.
Step 4: Approve your new resume
Once your resume package is ready, we will email it to you for approval. Your writer might contact you for additional information if needed and will be happy to make any changes at your request.
Why You Can Order Our Resume Services 100% Risk-Free & In Confidence

Our Guarantee


We guarantee your resume to comply 100% with all requirements and details set forth by the Federal Government. If, for any reason, your resume is not accepted by any area of the Federal Government, based on compliance, we will rewrite it for Free.

Your Order is Safe


We are registered with the Better Business Bureau and the US Chamber of Commerce


Our Order pages are fully secure


Our server security is certified by Geotrust
Get 3 Bonuses including a Free Cover Letter & a Free Thank-You Letter!
We will write both your cover letter and thank you letter for Free — here are the 3 bonuses you will get when you order online:
>> Bonus #1: Free professionally written Cover Letter
>> Bonus #2: Free Microsoft Word & Web text formatting
>> Bonus #3: Free custom written Thank You Letter
WEEKLY SPECIAL
Save $200 & Get 2 Free Additional Bonuses!

For a limited time, you can save $200 (25% off!) and get a SES Resume for only $599, when you order online — not a lot of money considering what our competitors charge for the same service. In addition, if you need ECQ's and PTQ's, we can prepare them for you as well, along your resume. But Wait, that's not all: ORDER ONLINE & Get these Great Bonuses:



>> Bonus #4: For a limited time, as a special bonus, we are giving away our exclusive Federal Application Process guide (a $49 value) to customers who order online. This ebook will help you go through all the steps to get a Federal job, from choosing a vacancy announcement to the documents you need, etc ... This ebook is not available anywhere else and will be on sale pretty soon ... so make sure to take advantage of this offer while it lasts ...



>> Bonus #5: We are giving away this week our exclusive Job Search Success guide (a $39 value) to customers who order online. Loaded with great information and tips from career professionals, this e-book will help you create and implement a winning 5-step job search plan.


... This Offer ends on THURSDAY ... so Act Fast ...



" there are only "